LB Foundations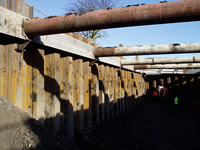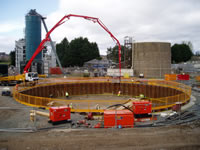 LB Foundations was established in 2004 as a specialist piling and ground support contractor operating in Scotland and Northern England. Core activities of the company are temporary and permanent sheet piling, king post and panel walls, and driven steel bearing piling. Applications include retaining walls, cofferdams, tanks and basements.
Continued investment over the last few years has allowed LB Foundations to acquire a large range of piling equipment including crane suspended and excavator mounted vibrating hammers, impact hammers and auger/coring equipment. In addition, the retention of a massive stock of sheet piles and steel sections allows us to react quickly to most customer requirements.

LB Foundations are owner and engineer led, allowing a high quality service and engineered solutions to their client.